Preventing Backflow
To comply with the Canadian Standards Association (CSA B64.10), the National Plumbing Code of Canada, and City of Edmonton Bylaw #17698 property owners must do the following to prevent backflow:
Remove any unnecessary cross connections and isolate your water system from the public's.
Protect cross connections that can't be eliminated with an approved backflow prevention device or assembly.
Ensure that all testable backflow preventers are tested annually by a certified tester, and all non testable devices are visually inspected.
Backflow Prevention Assemblies
The type of device required for premises isolation of a commercial, industrial, or multi-residential property is based on how hazardous it could be to the public drinking water:
Severe degree of hazard
Examples of facilities in this category
Automotive repair shops
Hospitals
Dry cleaning plants
Car washes
Laboratories
Mortuaries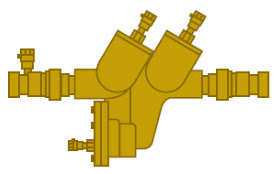 Moderate degree of hazard
Examples of facilities in this category
Restaurants
Schools
Hotels
Commercial office spaces
Shopping malls
Apartment buildings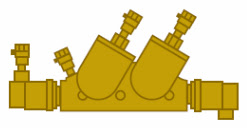 If you have any questions, we recommend you contact us and we will connect you with a certified backflow tester.